Rooms - Ορεινή Κορινθία Αρχοντικό Κεφαλάρι, διαμονή, ξενώνες, ξενοδοχεία
Rooms
Rooms!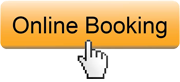 Every room has its own particular style, though all the rooms share common characteristics such as vintage colors, stone walls, wooden flooring and ceilings, hand crafted furniture, vintage iron beds, fireplaces, art works and romantic style details, harmoniously combining the aesthetic and the architectural feel of the guest house.
The guest house offers 10 specially created rooms and can offer up to 27 beds.
The various rooms of the guest house are named inspired by the Greek Mythology: Erato, Polymnia, Melpomeni, Kleio, Thaleia, Ourania, Kaliopi, Terpsichori, Efterpi and Muses.








Most rooms come with the following luxurious items:

Satin and cotton bed sheets Guy Laroche

Latex Pillows

Duck feather duvets

Anatomic Mattresses

Cotton Towels and bathrobes Guy Laroche

Slippers

Olive oil beauty products

Hair drier

LG flat screen television with USB

WiFi

Fireplace

Wood for fireplace

Autonomous boiler for heating and hot water supply

Water massage cubicle 

Air conditioning

Mini Fridge

Telephone

Daily Room Cleaning